Skip to Content
We'll Build You a Sunroom From the Ground Up
From four-season standard sunrooms to customized units, Lab-a-Daux Thibodaux LLC can design and build it all from the ground up. Sunrooms come in all shapes and sizes, from large to small, and we have built them all. When you add a sunroom to your home, you'll be able to enjoy being outside without the worry of pesky insects and other unwanted elements. Sunrooms are also immensely flexible and can be used for a wide range of various purposes. A sunroom can truly be anything you want it to be, from a guest room to a home office, workout room, or greenroom.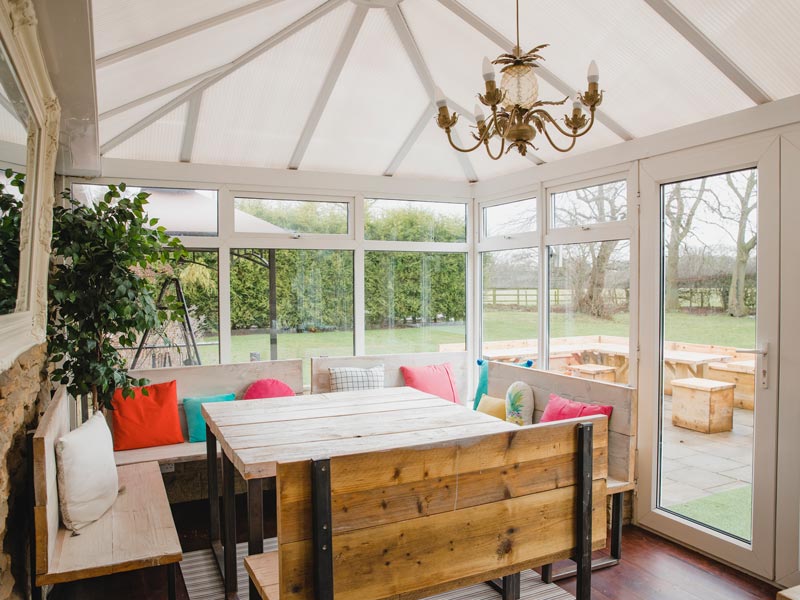 Benefits of a Sunroom
When it comes to a sunroom, there are many benefits. When you work with Lab-a-Daux Thibodaux LLC to design and create the perfect sunroom for you and your unique needs, you'll receive maximum functionality and so much more. Below are some of the benefits that come with having a sunroom of your own:
Health Benefits, Such as Better Sleep, Vitamin D Boost, Lower Blood Pressure, & Improved Mood
Increased Home Value
Extra Space For Entertainment
Natural Light
Added Space and Function
Can Be Your Home Office
Can Be Your Workout Room
Can Be Your Greenroom
Customize Your Dream Sunroom Today
Sunrooms come in all shapes and sizes and offer a wide range of benefits and uses. They are also less expensive than conventional room additions – and they're often constructed more quickly. Suppose you're looking to expand the current square footage of your home while simultaneously increasing its value. In that case, a sunroom is probably the perfect option for you! Lab-a-Daux Thibodaux LLC has professional build contractors that can expertly manage the design and build process from beginning to end. We'll leave no stone unturned, and we'll always keep you up-to-date throughout the process of designing and building your dream sunroom. For more information, or to schedule your free estimate today, call Lab-a-Daux Thibodaux LLC in South, LA.
People in the Know Call Lab-A-Daux