Skip to Content
Enjoy the Greats Outdoors Without the Bugs
With a state-of-the-art aluminum screen room, you can enjoy the Great Outdoors without the hassle of pesky insects and unwanted elements. But a cool breeze on a summer day will still be able to reach you as you relax leisurely in your screen room. An aluminum screen room is a perfect solution to year-round entertainment. At Lab-a-Daux Thibodaux LLC, we can customize your aluminum screen room to ensure you get exactly what you need out of it. Whatever your unique needs, our professionals can accommodate. From the design to the build, you can trust Lab-a-Daux Thibodaux LLC to get the job done right the first time.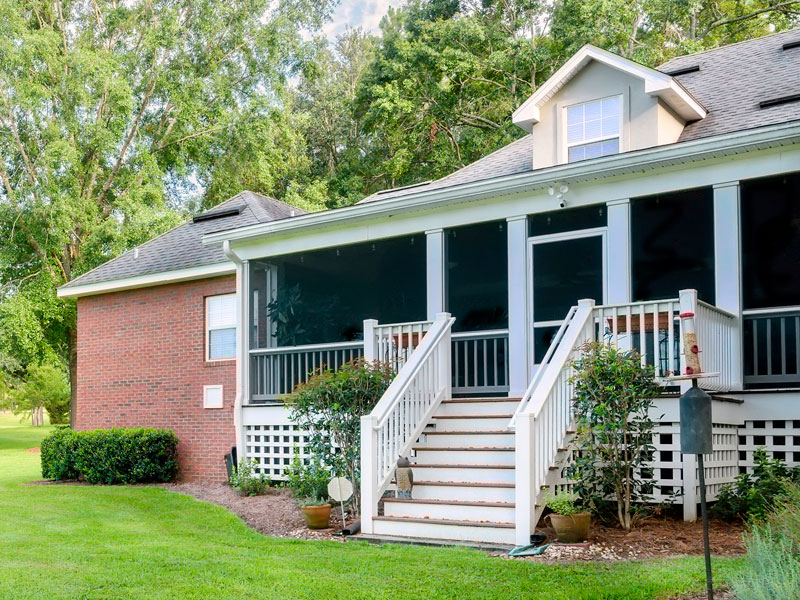 Benefits of an Aluminum Screen Room
When it comes to an aluminum screen room, there are a wide range of benefits. When you work with Lab-a-Daux Thibodaux LLC to design and create the perfect aluminum screen room for you and your unique needs, you'll receive maximum functionality and so much more. Below are some of the benefits that come with having an aluminum screen room of your own:
Clean, Sophisticated Look
Lifetime of Durability
No Rotting, Warping, or Peeling
Protection From Elements
Low-Maintenance
Weather-Resistant
Pest-Resistant
Extra Space For Entertainment
We Have Decades of Experience
With our decades of experience, you can rest assured we know what we're doing. When it comes to building and designing outdoor spaces and structures, such as aluminum screen rooms, Lab-a-Daux Thibodaux LLC provides high-quality professionalism and customer service. Our highly-skilled team of custom designers and builders will give you quality, beauty, and functionality, ensuring your aluminum screen room is something you love and will last for years to come. When you trust our dedicated team of experts to build your outdoor screen room, you can have peace of mind knowing you relied on a company with strict safety and quality standards.
People in the Know Call Lab-A-Daux