Skip to Content
We Design & Build Custom Outdoor Kitchens
Whether you want a luxury outdoor kitchen or a casual one, the building professionals at Lab-a-Daux Thibodaux LLC can design and build you a customized one that meets your needs and expectations. Whether you're a stickler for beauty or functionality, it doesn't matter – because we can build you a personalized outdoor kitchen that has both! When planning and designing an outdoor kitchen for your home, we consider climate, positioning, and budget. No job is too big or small for our building professionals. Over our 25 years of experience, we've designed simple grills with accompanying countertops to full-size outdoor kitchen spaces. Call Lab-a-Daux Thibodaux LLC today!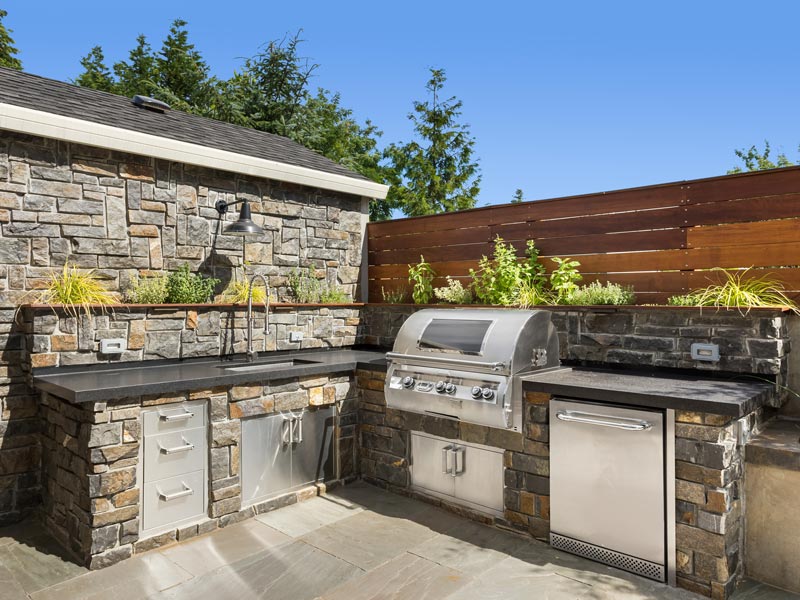 Benefits of a Custom Outdoor Kitchen
When it comes to a custom outdoor kitchen, the benefits can feel endless. When you work with Lab-a-Daux Thibodaux LLC to design and create the perfect outdoor kitchen for you and your unique needs, you'll receive maximum functionality and so much more. Below are some of the benefits that come with having an outdoor kitchen of your own:
Cooking Versatility
Cooking Convenience
Expanded Living Space
Great For Entertaining
Increased Home Value
Cut Costs of Dining Out
Lowered Energy Costs
Food Smells Stay Outside
Improved Food Taste
Over 25 Years of Experience
With over 25 years of experience, you can rest assured we know what we're doing. When it comes to building and designing outdoor spaces and structures, Lab-a-Daux Thibodaux LLC provides professionalism and outstanding customer satisfaction, and the expertise required to successfully execute any project, big or small. Our highly-skilled team of custom designers and builders will give you quality, beauty, and functionality, ensuring your custom outdoor kitchen is something you love and will last for years to come. When you trust our dedicated team of experts to build your home's outdoor kitchen, you can have peace of mind knowing you relied on a company with strict safety and quality standards.
People in the Know Call Lab-A-Daux