Skip to Content
We Design & Build Custom Patios & Pergolas
At Lab-a-Daux Thibodaux LLC, we design and build custom patios and pergolas that are built to last, add value to your home, and enhance your pre-existing outdoor space. Whether you're looking to add an on-the-ground outdoor structure or an above-ground one, we've got you covered. By having a patio or a pergola built, you will not only make your house more marketable but add to its curb appeal as well. Since both structures are low-maintenance, you'll never have to worry about cleaning them or dealing with excessive wear and tear. Liven up your lawn with a patio or pergola and instantly have a new and improved space for entertaining family and friends.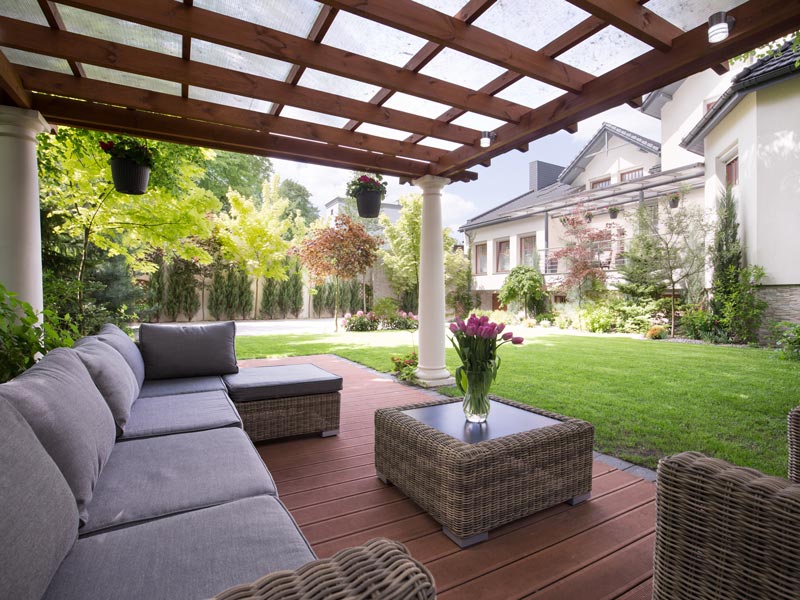 Custom Pergolas
As an outdoor structure consisting of columns and a roofing grid, pergolas add elegance and beauty to any outdoor space while simultaneously acting as an escape from the elements. A pergola is an excellent option for balancing shade, ventilation, and light, with several design options available. Whether you want a custom pergola connected to your home or a freestanding one, the professional build contractors at Lab-a-Daux Thibodaux LLC can help. We can design, plan, and build according to your unique needs. Contact Lab-a-Daux Thibodaux LLC to add a maintenance-free, durable custom pergola to your outdoor space.
Custom Patios
As an outdoor structure built on the ground, patios are durable and can be covered if desired. Typically, patios are built in one's backyard and are large enough to include seating, furniture, and sometimes even a cooking space. Whether you want your custom patio to be fully enclosed or completely open, we can set you up with something that will last you well into the years to come. A well-constructed patio will not only add value to your home, but it will elevate the aesthetic of your outdoor space. Contact Lab-a-Daux Thibodaux LLC today, and we'll get you a free estimate for a brand-new, custom patio.
People in the Know Call Lab-A-Daux