Skip to Content
Louisiana heat is no joke, Lab-a-daux of Thibodaux LLC knows this and is here to help.  We are excited to now offer custom gunite swimming pools to our clients.  Make your outdoor space an area that you want to spend time in, even in the summer.  Whether you are looking to install a new inground pool or remodel your existing pool we have what you're looking for.  We have partnered with local experts to bring this service straight to our customers.  Lab-a-daux of Thibodaux LLC is now providing custom inground pool design and installation, above ground pool installation, remodeling of existing inground pools, and regular maintenance of inground pools.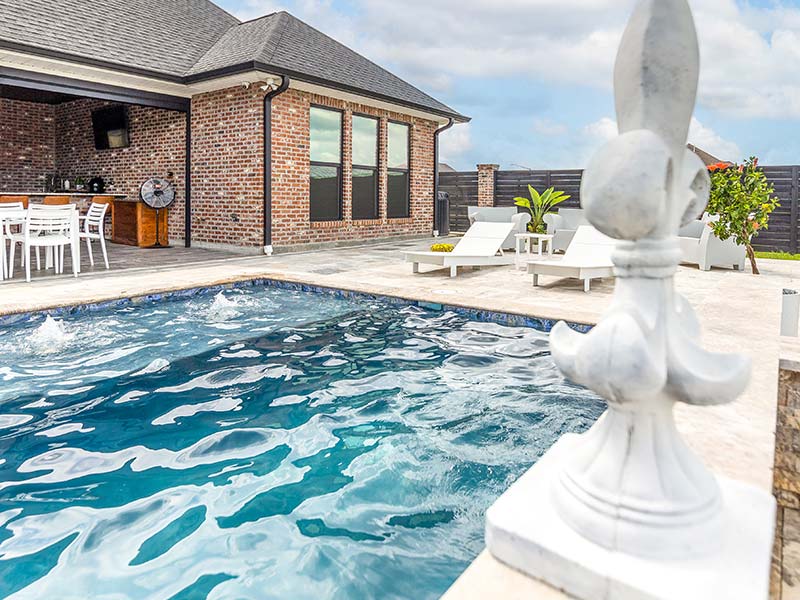 Custom Design and Installation
Call today and we will meet with you to discuss pool of your dreams. In your initial consultation, we start with a blank canvas and listen to what you want out of your pool.  Do you want to swim laps for exercise, play games with the kids, or sit and sip in the evenings?   Want to control your pool from your phone?  Want your pool lighting to match the seasons? Built in benches and tables?  Hot tubs and waterfalls?  We can do all that and more, let us show you what is possible!   After your initial consultation, we will come back with virtual 3D images so you can really see what it will look like in your space.  We will tell you what to expect and give you a realistic time frame and costs to get it done.  No surprises here!!  Don't wait until the summer is over to call!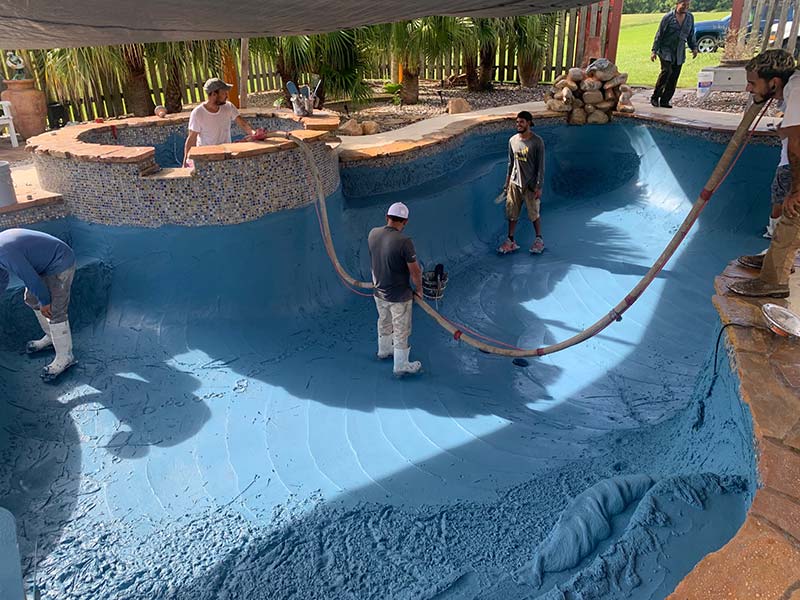 Remodel and Maintenance
Do you already have an inground pool that has seen better days?  Whether you need your pool to be replastered or you want to add a waterfall, we've got your back.  We now also offer regular pool maintenance plans on both chlorine and salt water pools.  Our staff will come to service your pool on a weekly, bi-weekly, or monthly basis depending on what your specific situation requires.  No matter what current state your pool is in, there is an answer and we will find it.
Above Ground Pool Installation
If you have purchased a quality above ground pool from one of our local retailers, we can install it start to finish.  We will make recommendations on placement, level the ground, build the pool, and install all the equipment.  We can sink the pool below the ground level if you like.  We also offer decking and fencing around the pool area to enhance the safety as well as the beauty.  This usually takes 1-2 days from start to swim.  Let us know when your pool will be delivered so we can get you on the books!
People in the Know Call Lab-A-Daux